To achieve success in today's healthcare environment, you must
Create Excellent Patient Experiences
Through our programs, coaching, webinars, consulting and mystery patient reports your organization will experience:
Improved satisfaction scores
Reduced risk of medical errors
Decreased medical malpractice
Patients that will ALWAYS recommend you!
Contact us today!
2016 Engaging Your Patients
Page-a-Day Calendar
366 Top Tips to Connect, Interview and Educate Improving Patient Safety and Satisfaction
Order NOW by clicking here!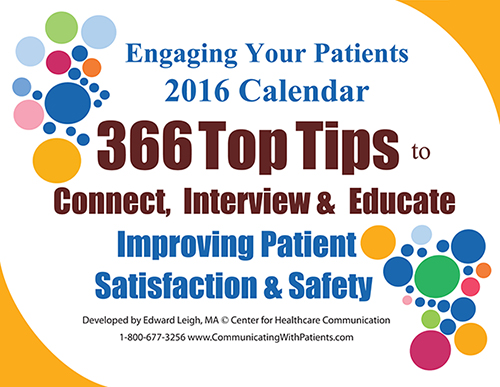 Order NOW by clicking here!